Echoes of Peace August 2022 Community Sings
Come sing on the following Tuesdays in August from 5:30-6:30pm - August 9, 16, 23, 30
Location: OUTDOORS under the canopy tent at Peace Church, 1111 N 11th Ave E, Duluth
Bring your own chair (metal folding chairs also available). Cost: Free-will donation to Echoes of Peace.
REGISTER HERE. 
---
EVENT HISTORY
Click HERE to view our PHOTO HISTORY of Past events!
---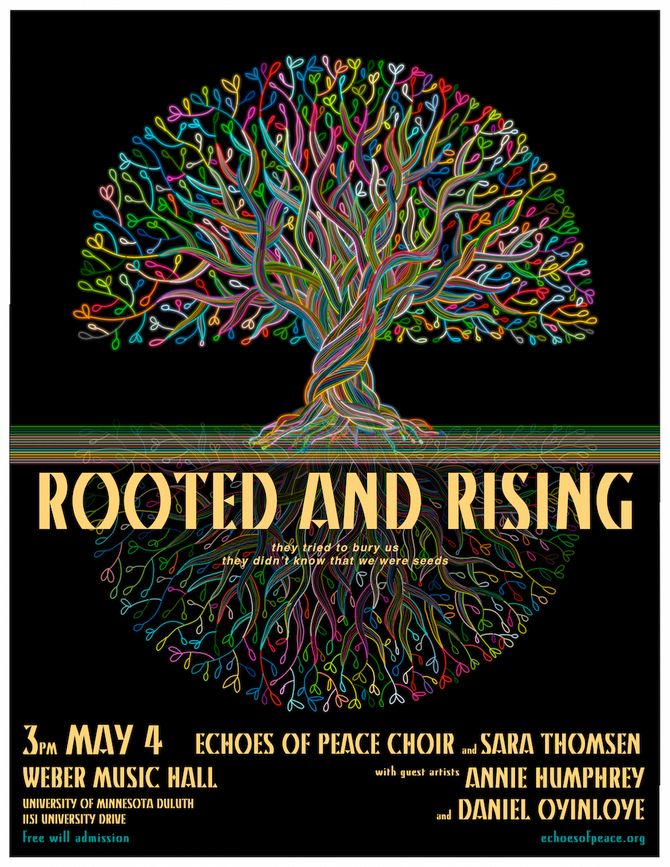 "

Ring the bells that still can ring. Forget your perfect offering. There is a crack, a crack in everything. That's how the light gets in."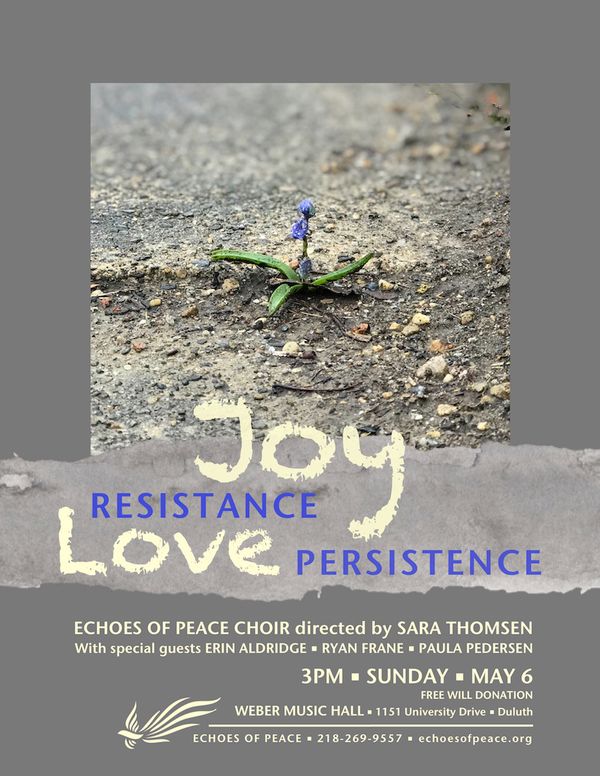 "

Joy doesn't betray but sustains activism. And when you face a politics that aspires to make you fearful, alienated and isolated, joy is a fine act of insurrection."