---
Echoes of Peace Choir Fall 2022
Come sing on Tuesdays starting October 11 from 6:30-7:30pm. Details on the choir page.
 
---
EVENT HISTORY
Click HERE to view our PHOTO HISTORY of Past events!
---
---
What a growing season it has been for EOP's Planting Connections, Planting Hope and for the Giving Garden partner project... Thank you for your support in so many ways!  
Please celebrate with us Saturday, October 15, 2-4 pm at the Giving Garden Closing Celebration. Join us for refreshments, local music, poetry, gratitude, and ceremony.  
Please dress warmly (mittens!) and come to 323 E. 7th Street, next to the Sport Court in Duluth's Hillside neighborhood.  
Peace and gratitude...  
 ~regina  
 Planting Connections, Planting Hope Program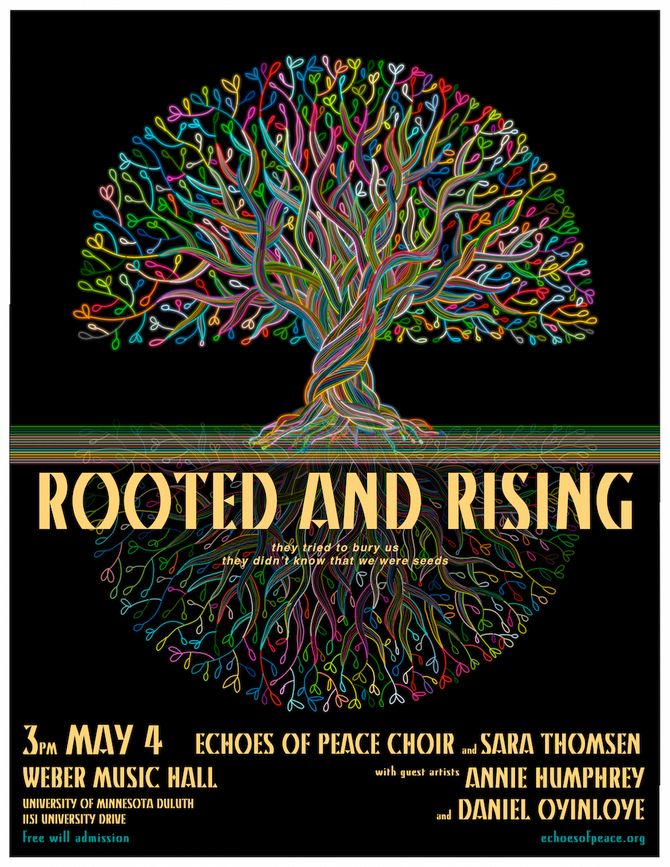 "

Ring the bells that still can ring. Forget your perfect offering. There is a crack, a crack in everything. That's how the light gets in."